Are you a Home Office employee who has experienced a Home Office data breach? This guide explores what could justify employee data breach claims against the Home Office. Continue reading our guide to learn more.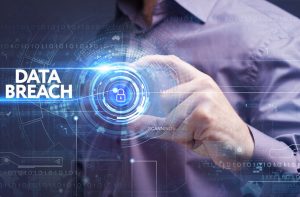 The Home Office is a ministerial government department. The Home Secretary is head of the Home Office. The department's three key areas of responsibility are immigration, national security and law and order. Therefore the Home Office is involved in the following areas:
Managing asylum claims
Counterterrorism
Issuing visas
Employers are responsible for safeguarding employees' personal data if they process or hold it. So what happens if an employer data breach takes place? They could be liable for the financial or psychological harm that the data breach causes employees. As a result, the employees may be eligible to claim data breach compensation.
Learn More About Employee Data Breaches
Do you wish to learn more about making a data breach claim against your employer? Then contact us. We will be happy to answer any questions you may have about your rights after a data breach. You can also use our live chat or call us.
Alternatively, click the banner below to contact Legal Expert if you would like to see if you could begin a claim.

Select A Section
Supporting Resources
What Is An Employee GDPR Data Breach Claim Against The Home Office?
Employers are often also data controllers. This means they decide how and why personal data is processed. They may do this, for example, to ensure you're paid correctly, or to keep track of progression at work.
As an employee, you would be a data subject. This means your personal information is processed. Data controllers may also use data processors to help them process data. Data processors are usually a separate organisation or agency.
These data controllers and processors have a responsibility to protect personal information. This could include taking measures to avoid data breaches. A data breach happens when a security incident leads to the unlawful or accidental loss, disclosure, destruction, access or alteration of personal data.
You may be able to claim compensation from your employer if they have breached your personal data privacy and it caused you mental or financial harm. You may even choose to use the services of a data breach solicitor to claim. The solicitor could handle your case on a No Win No Fee basis.
Data Breach Claim Time Limits
There is normally a time limit of six years to claim compensation for a data breach. Its starts from the date you obtained knowledge of the breach. However, the time limit will be one year if the data breach violated human rights. We recommend you begin your claim as soon as you reasonably can, to avoid falling outside of the time limit.
What Is GDPR?
All organisations in the United Kingdom that process personal information should comply with the General Data Protection Regulation. The GDPR is EU legislation that protects the public's data privacy and security rights. In the United Kingdom, the Data Protection Act 2018 enacts the GDPR into our laws.
Employers should do the following to comply with the GDPR:
Tell data subjects (including employees) why and how they'll use the personal data it collects, processes and stores.
Ensure there are security measures to safeguard personal data. For example, employers should train their staff on how to manage personal data effectively. And they should have an adequate computer security system.
Also, under the GDPR, personal data breach victims are entitled to claim data breach compensation. However, they have to prove that they suffered psychologically or financially.
Does The GDPR Protect Home Office Employees?
Employers such as the Home Office may collect employees' personal data for operational purposes. These employees would then be data subjects. Therefore, the GDPR would uphold the individual rights of employees in terms of data privacy.
Under the GDPR, the following data protection methods could be used:
Firstly, the Home Office can only collect personal data if their employees have permitted them to do so.
Secondly, they should be transparent about the reason why they are collecting personal data. They cannot use the data for another reason.
Moreover, they should keep personal information up-to-date.
And finally, they cannot share an employee's personal data with a third party. That is unless the employee has given them permission to do so or there is another lawful reason.
Not all employee data breach claims against the Home Office are valid. To understand what justifications you might need, continue reading.
Seven Key GDPR Principles
There are seven key principles of the GDPR, which uphold its core values. Below is an explanation of what these principles are and how employers should uphold them.
Lawfulness, fairness and transparency: Firstly, employers should inform their data subjects of how they will use their data. What's more, they should follow all relevant data protection laws when they process the data.
Purpose limitation: When they collect personal data, they cannot process it for any reason other than the one stated. That is unless they have a lawful reason to share it without permission.
Data minimisation: They should only collect the personal data that they need.
Accuracy: They should keep personal data up-to-date. What's more, the data they process should be accurate.
Storage limitation: They should delete personal data when they no longer need it.
Integrity and confidentiality (security): They should have a strong network security system to protect the personal data it stores or processes digitally.
Accountability: They should be able to prove that they comply with the GDPR.
Types Of Information That The GDPR Covers
The General Data Protection Regulation protects employee personal data. Employers need to collect personal data on their employees for business purposes. In addition, employers may record job-specific information, such as job title and performance review results.
Here are some examples of the sort of data an employer may hold about employees:
Name
Email address
Home Address
Phone numbers
Date of birth
Racial or ethnic origin
Political opinions
Religious or philosophical beliefs
Trade union membership
Physical or mental health information
Sexual orientation
Biometrics (if used for identification purposes)
Employee data breaches can be a gross invasion of the employee's privacy. What's more, a worker may experience discrimination if information about their protected characteristics is breached. (Protected characteristics include gender, religious beliefs and sexual orientation.)
In addition, criminals may use the breached personal data to target employees for identity theft and fraud.
What Is A Breach Of The GDPR At Work?
What is an employer data breach?
An employer data breach is when a security incident happens at an organisation, which affects the employee's personal information unlawfully.
Why do data breaches happen?
An employee can make an error that grants unauthorised persons access to personal data. Alternatively, employee personal data can be lost or stolen. Or employee personal data can be destroyed, altered or encrypted without the employee's authorisation. This can all be due to human error.
Sadly, a personal data breach can also happen if cybercriminals attack the organisation. The criminals may use ransomware or another type of malicious software to access staff personal records. The criminals may hold the stolen data to ransom or use it for fraudulent purposes, for example.
Ways In Which The Home Office Could Breach Data Privacy
A potential data breach by the Home Office took place in 2019. The incident took place after the Home Office accidentally shared personal data belonging to 240 people. The individuals were EU citizens who were applying for settled status in the UK after Brexit. Their personal email addresses were shared.
Source URL: www.independent.co.uk/news/uk/politics/brexit-data-breach-home-office-eu-citizens-settled-status-leak-a8864696.html
Do Employers Have To Obtain Consent To Share Your Data?
Sharing employee data without consent is considered a data breach under the GDPR. However, employers sometimes have a lawful basis for sharing personal data without the data subject's permission:
Legitimate interests. The employer may use it for legitimate interests relating to business.
Vital interests. This is when the employer believes that they need to share the information because the employee's life is at risk.
Contract. They may need to use it in order to fulfil a contract you have with them.
Legal obligation. This is where the employer is required by law to share an employee's personal data.
Public task. This is where personal data is shared as it's in the public interest.
Do you have any questions about our guide to employee data breach claims against the Home Office? Click the banner below for assistance.

What Should An Employer Do After An Employee Data Breach At Work?
The employer should do the following if an employee data breach takes place:
To begin, they should tell of the employee information data breach to the ICO if the freedoms and rights of data subjects are being risked. This should happen within 72 hours of knowledge of the breach taking place.
And after that, they should notify the victims who've potentially had their freedoms and rights risked without undue delay. Data breach notification letters or emails can be used as evidence to support employee data breach claims.
What Role Does The Information Commissioner's Office Have?
The Information Commissioner's Office (ICO) plays a vital role in enforcing the data privacy rights of the public. The Information Commissioner's Office (ICO) is a public body in the UK. The ICO sees that data protection laws in the UK are upheld, including the GDPR (enacted into UK law through the Data Protection Act 2018).
What's more, the Information Commissioner's Office can conduct an investigation if a breach takes place at an organisation. And the ICO is also able to fine organisations for breaches of data privacy laws.
However, they can't issue compensation to individuals for the psychological and financial harm they suffer after a data breach. This can be done through a personal data breach claim
Guidelines Protecting Employees' Data Privacy
The GDPR states that employers should protect their employees' personal data. Does the term "employees" just refer to full-time, permanent members of staff? No. Anyone whose data is processed by an employer is a data subject. Therefore, the employee should protect their data privacy. This includes:
Part-time workers
Agency, contract and casual workers
People who have applied for a job
Interns and volunteer workers
The ICO employment practices code also offers further information for employers regarding personal data protection. 
How To Report Data Breaches In The Workplace
Should you go to the ICO immediately if you believe that your employer has breached your personal data privacy? Before involving the Information Commissioner's Office, please try to resolve the matter internally with your employer.
You can write to your employer about the data breach and raise your concerns. Your employer may have already reported the data breach to the ICO. Please try escalating the complaint, if you don't think your employer is taking the matter seriously.
The ICO recommend that you report an employee data breach of the GDPR to them, but only within 3 months of your last meaningful communication with your employer on the matter.
Compensation Calculator For Employee Data Breach Claims Against The Home Office
Have you been affected psychologically or financially by a data breach by the Home Office? Then you may be owed compensation for your suffering. You can use the data breach compensation table below to estimate how much money your claim could be worth.
Please be aware the table does not include material damages that you could be owed. This is compensation to reimburse you for the financial loss incurred because of the data breach.
But the table does include non-material damages data breach compensation parameters. Non-material damages are compensation for psychiatric injuries you experience because of the data breach.
We created the compensation table below using the Judicial College Guidelines. These guidelines can help solicitors to value conditions and injuries.
| Psycological Injury And Severity | Settlement Bracket | About This Injury And Level |
| --- | --- | --- |
| Severe Post-Traumatic Stress Disorder | £56,180 to £94,470 | Victims may be left with permanent PTSD symptoms and their effects. |
| Moderately Severe Post-Traumatic Stress Disorder | £21,730 to £56,180 | This claimant should have a better future prognosis. |
| Less Severe - Psychiatric Injury | Up to £5,500 | Compensation is based on factors such as how long symptoms have affected a claimant. |
| Moderate - Psychiatric Injury | £5,500 to £17,900 | Again, this claimant should have a better outlook for recovery than above and they may already have started recovering. |
| Moderately Severe - Psychiatric Injury | £17,900 to £51,460 | Claimants could be experiencing the same issues as above. This could be to a lesser degree and/or with a better recovery prognosis. |
| Severe Psychiatric Injury | £51,460 to £108,620 | The prognosis is generally poor. Settlements are based on factors such as if the person can cope with aspects of everyday life such as relationships, education or work. |
How are data breach compensation payouts calculated?
You would need to attend a medical assessment as part of your claim. An independent medical professional would check your symptoms and create a report. The report could be used to prove that the personal data breach caused or worsened your injuries. You might also use the report to evidence the severity of your condition and value it.
How much compensation you could receive may vary, depending on your personal circumstances. You can contact an advisor who could estimate how much you might claim.
No Win No Fee Employee Data Breach Claims Against The Home Office
You may wish to use a No Win No Fee solicitor to claim compensation. Under a No Win No Fee agreement, you don't have to worry about finding the funds to pay your solicitor their fees upfront.
That's because your solicitor will start working on your case without charging you upfront or hourly solicitor fees. Instead, you will sign a Conditional Fee Agreement (the formal term for No Win No Fee agreement). This states that you will pay a success fee in the event the claim wins.
What's more, the success fee is taken from the award at a lawfully capped rate. This would be a small percentage.
And, if the claim doesn't win, you don't have to pay solicitor fees. To find out more about No Win No Fee, get in touch.
Contact Us Today
Do you wish to know more about employee data breach claims against the Home Office? Why not contact us? Or you can use our chat widget to ask us a question online.
Alternatively, you can click on the banner below and contact Legal Expert.

Supporting Resources
We have included more resources below, so you can learn more about your workplace rights.
Data Breach Claims Against An Employer
Finding Employment After Redundancy
External Information
A guide to the rights of data subjects under the GDPR.
An online guide to raising concerns about a data privacy breach from the ICO.
The Home Office personal information charter.
FAQs On Breaches Of The GDPR In The Workplace
We will now answer some frequently asked questions about data breach claims.
What data could my employer hold on me?
Your employer may only hold personal data on you that is relevant to your role within the organisation. For example, this could include your name, address, contact details and work specific data such as your job title.
Can I ask to be forgotten?
Yes. The GDPR grants data subjects the right to be forgotten, in certain circumstances. This ICO guide on the right to get your data deleted has more information.
Can I see the data my employer holds about me?
Yes. The GDPR also allows data subjects the right to be informed of how their personal data will be used and to access it (or copies of it) when they request to.
Thank you for reading our guide exploring the justifications you might need to make employee data breach claims against the Home Office.
Guide by CHE
Edited by VIC